10+1 Tangerine Tiger Shrimp. Home bred in my tanks. I always recommend at least 2 hours of drip acclimation (longer if your water parameters vary greatly from mine) and a quarantine period when ordering shrimp from any source.
Professional packaging with both styrofoam and insulation. Your shrimp will also be shipped in breather bags with moss or mesh to hold on to.
Recommended Parameters: PH: 6–6.5, Kh: 0–2, Gh: 4–6 TDS: 100–180, Water temp: 70-73F
My Parameters: PH: 6, Kh: 0-1, Gh: 6, TDS: 150, Water temp: 72F (non-heated)
Shipping (Continental US only): $15 USPS priority shipping.
Returns: I always include +1 extra shrimp per 10 to cover any deaths in shipping. If there's DOA above the +1 extra shrimp, please send me a clear photo of the deceased shrimp within 2 hours of receiving the package. Return can be either refund or new shipment. Buyer is responsible for reshipping fee, and original shipping fee paid is non-refundable.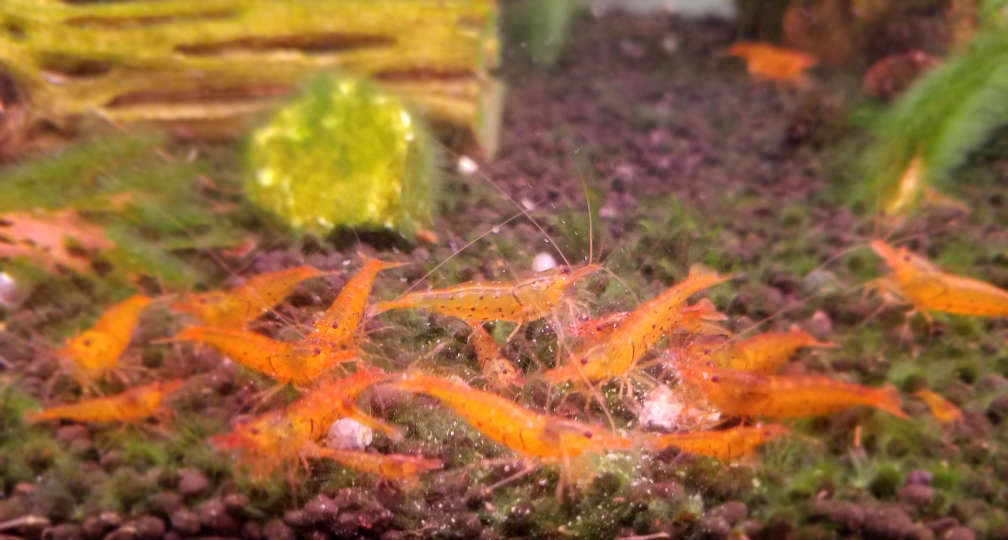 ---
Bid History:
Bidders
Bid Time
Bid
Comments
No Bids Placed

---