*SPECIAL 2 Trio NEBULA STEEL 2-3 months old + 1 Free albino*
*SELECTION OF NEBULA STEEL FROM MY DIFFERENT COLORS!*
I take money orders if you do not wish to use PayPal.
FROM NORMAL, PASTEL, RAINBOW TAIL OR LONG FIN tanks
.
The picture shows some of the OLDER 3-4 MONTH OLD THAT HAVE ALREADY BEEN SOLD.
THEY ARE FROM FOUR DIFFERENT COLONY.
SOME MAY CONTAIN PURPLE SHADING AS THEY GET OLDER.
I HAVE A VIDEO OF THIS TANK UP ON MY FACEBOOK PAGE.
~~~~
DEVINS AQUATICS https://www.facebook.com/Devinssupplies/ HAS MORE CURRENT PICTURES AND VIDEOS OF THESE AND MY OTHER LINES.
INCLUDING AN ALBUM SHOWING THE SPECIAL PACKAGING & KORDON BREATHER BAGS INCLUDED IN THE SHIPPING PRICE.
I USE KORDON BREATHER BAGS for the comfort and health of the fish DURING SHIPPING.
Shipping by Priority 2-3 day for up to 4 TRIO.
Delivery is a flat rate cost of $18. To cover the price of special packaging and KORDON BREATHING BAGS.
Monday is shipping day & (Tuesday also when I have too many orders to go out in one day).
It gives the shipment time to reach you before the weekend. COLD/HEAT pack & special box insulation included.
In the rare event of DOA email 2 pictures of the unopened bag within 2 hours of first attempted delivery.
I will refund the cost of the fish for that portion of the order or reship if buyer pays the postage.
Tracking will be provided so you can follow their progress and make arrangments to have someone at home. All orders are shipped in an insulated box with Cold/HEAT Packs as needed.
*Devin's Gifts reserves the right to decline USPS Priority Shipping if highs are above 100 OR BELOW 40 degrees F.*
Please be certain your address is up to date in your PayPal account, as that is where the package will be shipped.
Payment can be made through PayPal or Money order. I will send you a PayPal invoice at the end of the bid for your convenience.
TRACKING NUMBER will be UPLOADED to PayPal as I generate the Lable.
SPECIALS: AVAILABLE: MICRO WORM STARTER $2 comes with instructions, Cherry Shrimp 3 for $5, Ramshorn snail 10 for $3. TRIOS: Rare Albino Nebula Steel $19, American Blue Delta $19, FRY PACKS: 2-4 weeks old SIX PER PACK! Albino Nebula Steel $19, American Blue Delta $19 or New line of Nebula Steel $19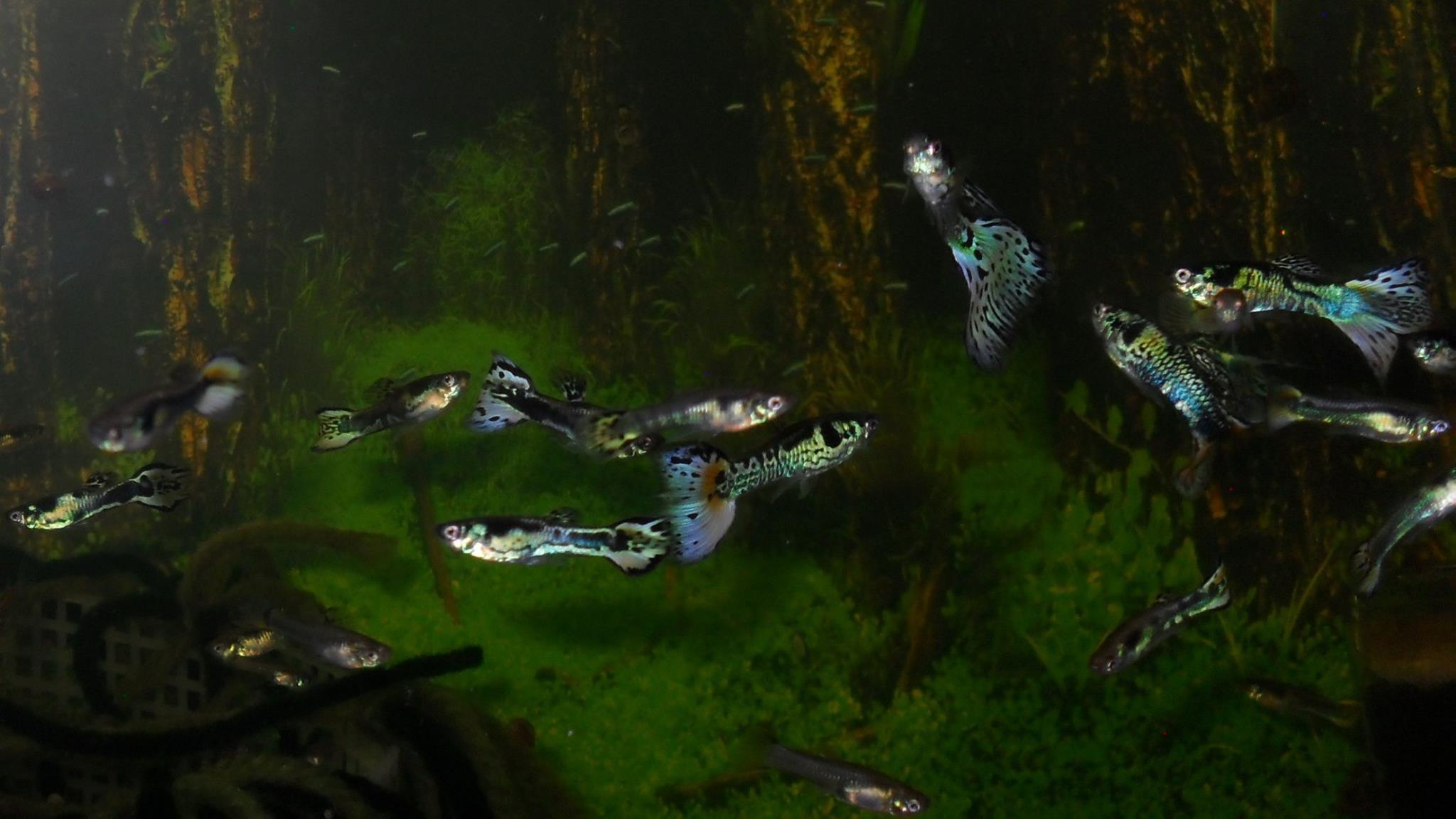 ---
Bid History:
Bidders
Bid Time
Bid
Comments
No Bids Placed

---