Description
This auction is for a group of 6 Polar Blue Convict Parrot Cichlid 2" inch unsexed. 
The photo is for the reference of the fish that will be provided.
Shipping
Shipping will be through USPS. There will be three options for shipping, USPS priority overnight (live arrival guaranteed), 2nd day, (no live arrival guarantee) or USPS flat rate (no live arrival guarantee) for $15.00. Second day shipping will only be offered when low temperatures are 35F or above. Priority overnight shipping costs will start at $45.00, second day shipping will start at $25.00.
Please send me an email if you prefer second day and I can try to arrange for a shipping date with higher temperatures. Live arrival guarantee is offered up to 3 hours from the arrival of the fish. A photo of the fish is required for a refund. There is NO guarantee on sex ratio, unless the item is listed as a pair. The photo is a representation of the fish that will be provided.
Refund Policy
Refunds will only be offered on USPS Priority Overnight shipments where the fish were DOA up to three hours after delivery of the package. Refunds will be given as cash, or credit towards a future purchase.
Email: glenaquatics@gmail.com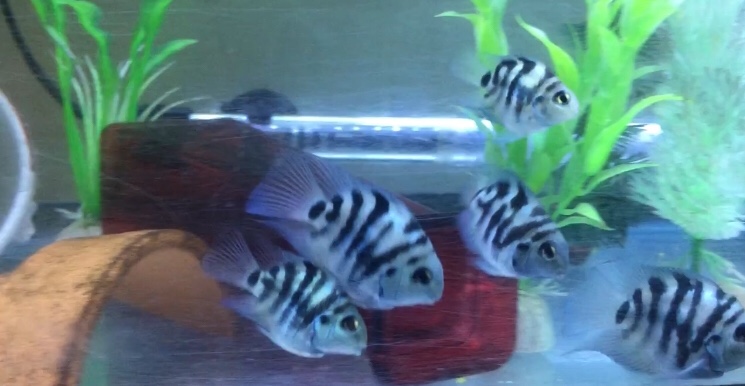 ---
Bid History:
---