Meticulous research and nutritional knowledge provide the basis for all the catfish pellets that we supply. Through the application of our active nutrition concept, each dietary component is present for a specific reason – to perform a particular action that contributes to the health, welfare, or growth of catfish at a time when it is most required. Feeds are tailored to suit all catfish species, size, biology, environmental, and breeding conditions.
Highly Digestible Catfish Pellets are a highly digestible, low waste formula that contains all of the essential vitamins, minerals and trace elements that are required by catfish. Because catfish are bottom feeders the pellets are designed to sink to the bottom of the fish tank. Perfect for catfish of all kinds, the Highly Digestible Catfish Pellets have been scientifically developed for the best possible diet. These heavy sinking pellets travel straight to the bottom of the tank so that the bottom-feeding fish can forage and feed easily. The food is in the form of 1 – 2 mm pellets. Made from highly digestible ingredients including vitamins, minerals and more, these pellets also contain a boost of seaweed extract that supports a healthy immune system.
The shipping cost depends on your destination. Please contact me for accurate calculations. Payment is required within 48 hours after the end of the auction. If there are any questions you have then please get in touch before you place an order. You are welcome to visit our website at www.fishplace.eu !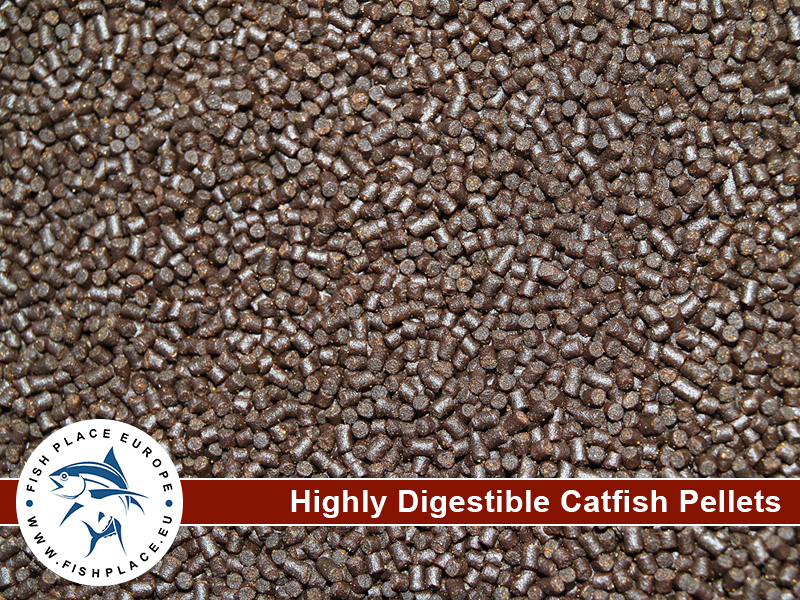 ---
Bid History:
Bidders
Bid Time
Bid
Comments
No Bids Placed

---