This is a complete food for all your turtles and terrapins. Two coloured slow sinking sticks. Perfectly balanced with the right nutritious substances that are of vital importance. The sticks consist of soybean meal, fish meal, greaves, wheat meal, meat meal, gammarus, grass meal, and yeasts including vitamins A, D3, E and C (L-Ascorbic Acid Monophosphate).
A premium diet suited to most aquatic turtles and terrapins Special Turtle Mixed Sticks offer an appeasing nutrient mix turtles adore, with each stick offering unique nutritional benefit to the health, form and wellbeing of your aquatic turtles.
This is staple nutrition, containing the highest quality proteins, minerals and multi-vitamins to promote proper growth and help keep turtles in peak condition. Calcium enriched sticks support shell development and structure, whilst helping to prevent disease caused by calcium deficiency. The conditioning sticks contain Chitosan extracted from Crustaceans, supporting metabolism, immune system health and skin resiliency.
A highly digestible, low waste formulation for aquatic turtles sticks reduce water quality problems and odour that can result from uneaten or partially digested food. They have been designed to quickly absorb water and soften rapidly while retaining their original shape, meeting the feeding demands of this species. The sticks will also not dissolve or cloud water when fed as directed helping to keep aquarium water clean, clear and healthy.
Feed one to two times daily the amount your turtle can completely consume in 2 – 3 minutes. If you want to use them as a treat throughout the day offer a few sticks intermittently to avoid any negative impact to the water quality. Care should be taken to avoid over-feeding and always remove uneaten food after the feeding period to avoid health impacting water quality issues.
The shipping cost depends on your destination. Please contact me for accurate calculations. Payment is required within 48 hours after the end of the auction. If there are any questions you have then please get in touch before you place an order. You are welcome to visit our website at www.fishplace.eu !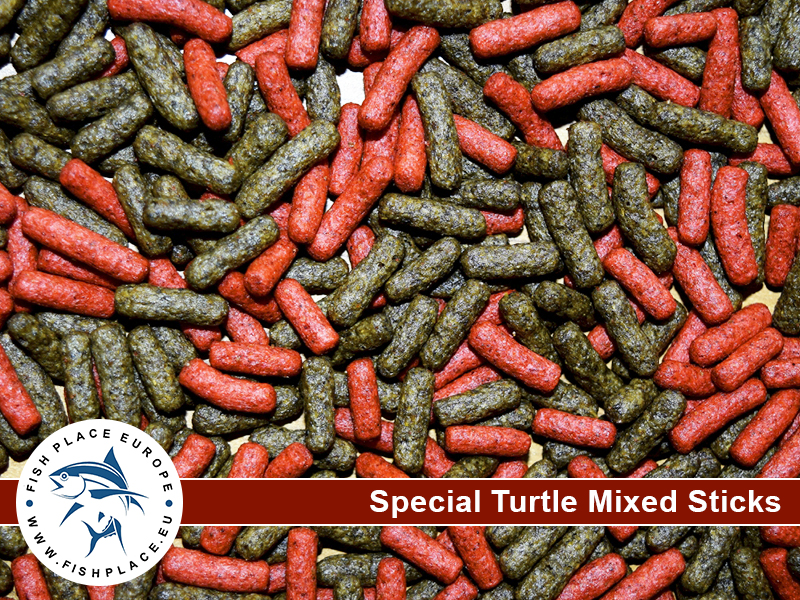 ---
Bid History:
Bidders
Bid Time
Bid
Comments
No Bids Placed

---