A Half Pound (8oz) Of Vitamin And Amino Enriched Fry/Small Fish Food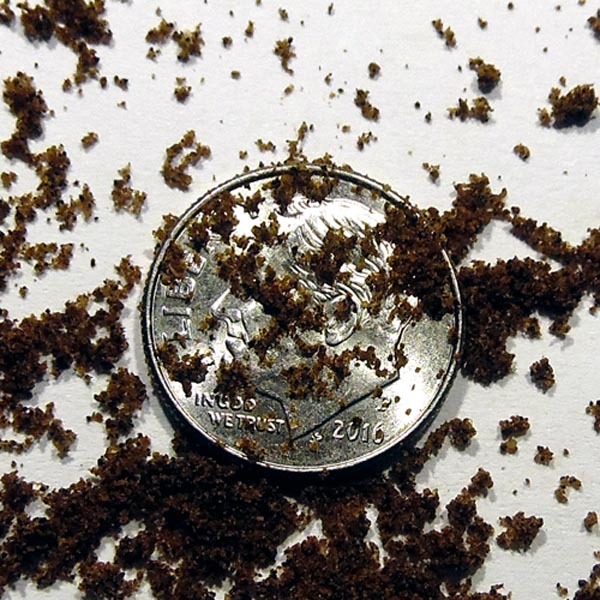 One long-time customer, a professional breeder, called this food "Fry Crack" because of the way his fry attacked it. The name stuck. Fry Crack is the first and smallest of my four phase, high protein foods. These foods are not available in stores.
This is a perfect first food for medium to large fry, such as livebearers and cichlids, and an excellent second food for smaller fry growing out of micro foods like micro worms and vinegar eels. Guppies and many other small and medium size adult fish also take it enthusiastically. I feed this to all of my smaller killies daily. It is comparable in size to BBS.
The list of vitamins and amino acids enriching this food is too long to present here, but the basics are: Protein 55% - Fat 16.4% - Fiber 1% - Moisture 10% - Ash 10.8%
This sizable half pound portion comes in a zip-loc bag for easy use and storage. Keep this in a cool, dry place. For longer term storage refrigeration is recommended.
After you try it and see the results you may purchase larger portions here or email me for a price on any quantity you want.
First Class Mail shipping with delivery confirmation is an economical $3.70 to any of the 50 US States and Puerto Rico. Anywhere else PLEASE email for shipping costs before bidding/buying.
PayPal or USPS money orders purchased at the post office are acceptable as payment - no cash or personal checks please.
Please do not send payment until you receve my emal and PayPal invoice at the close of this auction.
Click HERE To See My Other Auctions And Save By Combining Shipping
Thanks for viewing my auction and best of luck with your fish!

---
Bid History:
---