Due to their opportunistic feeding habits, cichlids require a broad scope of both animal proteins and vegetable matter in their diet. The flakes offered here were specially formulated to address these needs, offering the ideal balance of the right nutritious substances that are of vital importance for cichlids.
The Immune System Stimulating Cichlid Flakes provide a nutritionally balanced diet for all cichlids. This scientifically developed formula contains a special blend that combines select vitamins, nutrients, biotin, and Omega-3 fatty acids to support metabolism, immune system health, energy, and growth. These hearty flakes stay firm and won't disintegrate when fish strike them – meaning cleaner and clearer water. The flakes are ideal for top and mid-water feeding cichlids, including South American and Central American Cichlids and all African Cichlids. Feed 3 – 4 times per day as much as your fish will eat in 2 – 3 minutes.
The shipping cost depends on your destination. Please contact me for accurate calculations. Payment is required within 48 hours after the end of the auction. If there are any questions you have then please get in touch before you place an order. You are welcome to visit our website at www.fishplace.eu !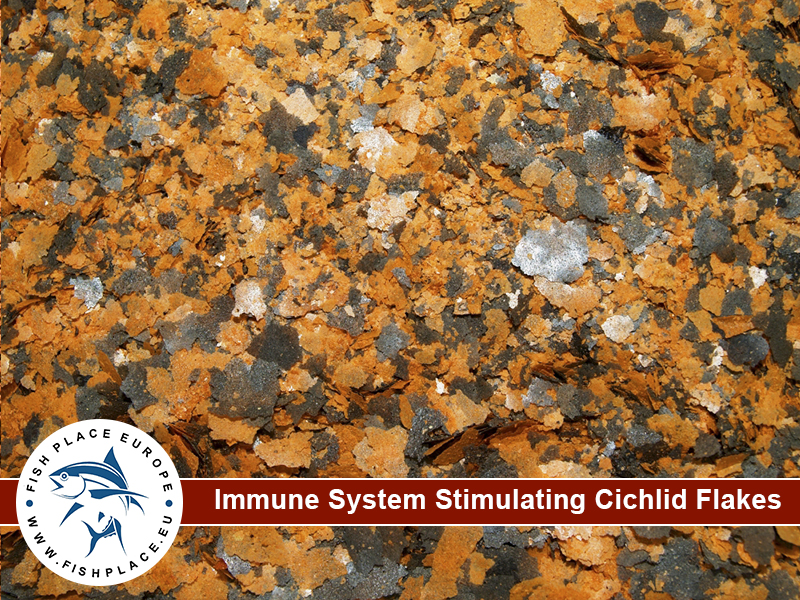 ---
Bid History:
Bidders
Bid Time
Bid
Comments
No Bids Placed

---