A Full Pound (16oz) Of Vitamin And Amino Enriched
Fry / Small Fish Growth Food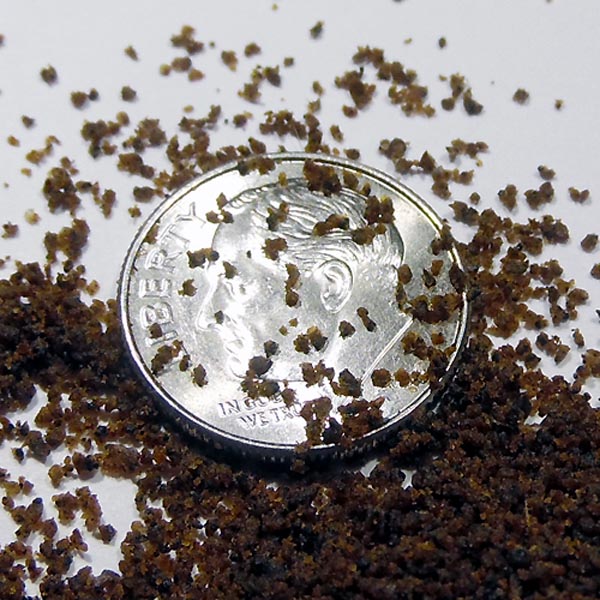 This high quality, growth formula has the same high protein content as my best selling Fry Crack and is one size up to accomodate fast growing fry and small fish.
Start them on Fry Crack, then follow up with Grow Out. At up to twice the size of a brine shrimp nauplii, I feed it not only to fry and juveniles, but to my adult killies and livebearers as well. It is not sold in stores.
The list of vitamins and amino acids used to enrich this food is too long to present here, but the basics are:Protein 55%- Fat 16.4% - Fiber 1% - Moisture 10% - Ash 10.8%
You will be surprised at how enthusiastically your fry go for this food, and equally surprised at how fast it puts size and color on them!
This large one pound portion comes specially packaged for ease of use and storage.You get a half pound (8oz) in a zip-loc bag for easy use and storage AND a second half pound portion double bagged and heat sealed for storage in your fridge until it is needed.
After you try it and see the results you may purchase larger portions here or email me for a price on any quantity you want.
Priority Mail shipping with delivery confirmation for up to three pounds is an economical $7.00 to any of the 50 US States and Puerto Rico. Anywhere else PLEASE email for shipping costs before bidding/buying.
PayPal or USPS money orders purchased at the post office are acceptable as payment - no cash or personal checks please.
Please do not send payment until you receve my emal and PayPal invoice at the close of this auction.
Click HERE To See My Other Auctions And Save By Combining Shipping
Thanks for viewing my auction and best of luck with your fish!