Top Quality Food For Crystal Red Cherry Shrimp, Crays, Hermit Crabs.

Breeders Choice. Free Shipping.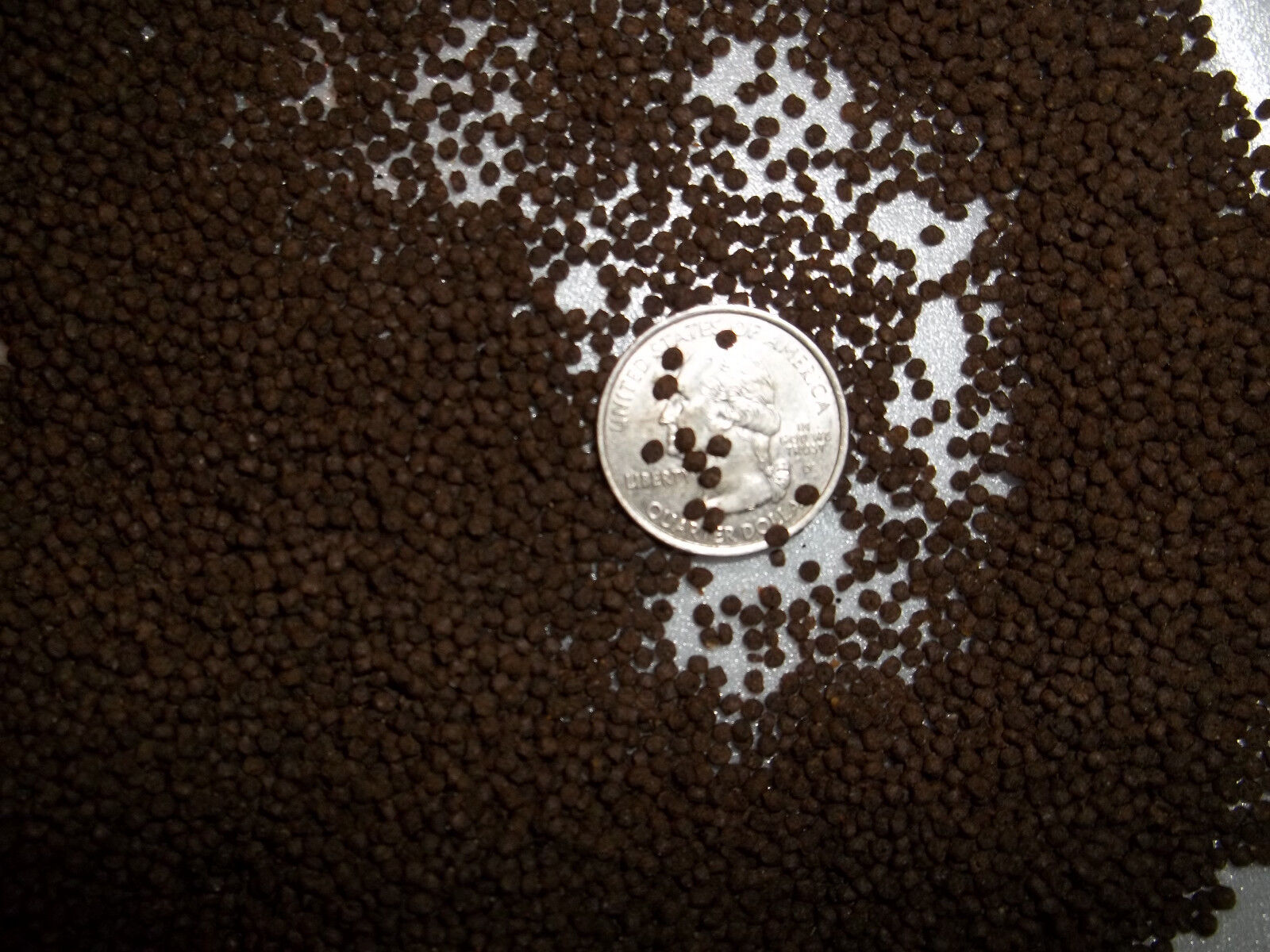 High 50% Protein Pellets For Crystal Red Cherry Shrimp, Crayfish & Crabs.
  1/2 pound for just $10.49. Free USPS shipping. These are sinking 1.6 mm, 1/16" pellets that will quickly sink down to the bottom where they are easily accessible to your scavenging shrimp, inverts and carnivorous fish. The pellets are also very slow to dissolve and will retain their form for several hours allowing your critters to graze and nibble on them without falling apart or clouding your aquarium water. Shipped in zip lock bag.
  These are tiny pellets and if placed in your aquarium too gently water surface tension will keep them floating for a little while. To break this surface tension you can stir them in a cup of water for a few seconds to moisten them.
1/16" (1.6mm) Extruded-Sinking.
 No need to ask, if you have a zip we ship, Free with tracking no later than the next business day to any US address with a Zip code, including your POB, FPO, APO. I'll PayPal invoice after auction close.

As with all our offers there is a no questions ask 14 day return policy, you have the right to just change your mind. You can still think up an outrageous reason if you want to but not required. We would never consider charging a restocking fee. We save the tricks for Halloween.


  We stock what we offer, no drop ship, no delays, no excuses. Fast USPS Shipping.

Thanks for looking, enjoy & most important, have fun,
Tom, Stella & Angie at Tadege.
Smoke free home but we have a cat, a dog, some fish and occasionally
I find a turtle, frog or snake in a small pocket, so you may choose not to buy here.
Added by the Seller on Fri Nov 8 21:11:17 2019:
Ingredients: Fish Meal, Wheat Flower, Spray Dried Porcine Blood Cells (an excellent source of essential amino acids), Fish Oil, Brewers Dried Yeast (an excellent source of protein, minerals, B vitamins and co-factors required for growth), Betaine (improves heart, liver, digestion, circulation and blood vessel functions plus new cell and muscle growth), Pyridoxine Hydrochloride (vitamin B6), Lecithin (an essential phospholipid for strength and nutrient conversion and a natural antioxidant), Choline Chloride (essential for metabolism and nerve cell function), DL-Methionine (an essential proteinogenic amino acid, improves skin, eye, heart health and more), L-Ascorbyl-2-Polyphoshate (source of Vitamin C), Calcium Pantothenate (vitamin B5), Menadione Sodium Bisulfate Complex (vitamin K).No preservatives. Always fresh.

Click Image to search Google for the photo to see if used elsewhere.


---